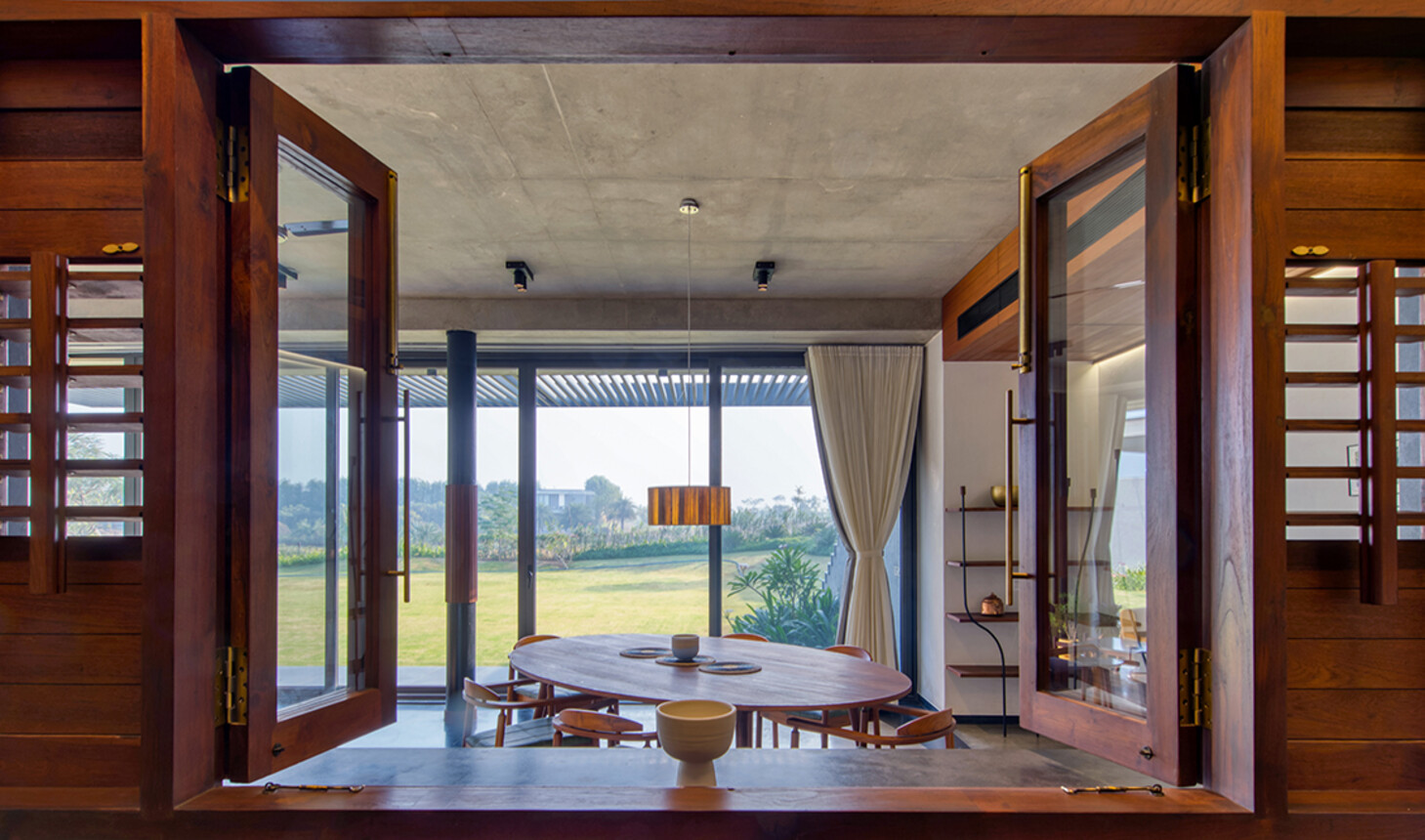 Designed as a home away from home, the Pirouette House takes inspiration from various forms of Nature. A juxtaposition of natural materials; the house is designed to create a soft enclosure with lime plaster and IPS while the contrasting Kadappa stone cuts through to define spaces. Teak wood louvered windows are designed to create porous walls, rendering the private spaces with soft filtered sunlight.

A river finds its form in Stone, flowing through a seamless flooring - guiding one to the living spaces. A tropical deciduous forest finds its form in tall balusters of a winding staircase - where one can meander. The veins of a leaf takes the form of a bookshelf - where one can discover.

One can experience different spaces not only by pausing, to witness flat frames, but also by pirouetting through the curves and bends in the design of the flooring and the different elements in the house. Almost like a ballet dancer, tiptoeing, plié-ing (bending) and pirouetting (spinning) through spaces, to encounter various eccentric elements, juxtaposed in a symphony.
Photography credits : Palak Jhaveri
Furniture : Compartment S4, Tectona Grandis, A Cube Inc.
Lime plaster : Kesarjan Building Center pvt ltd
Furniture and civil contractor : ID Projects - Roopesh Bhatia
Lights : Oorjaa
IPS/Terrazo : Bharat Floorings and Tiles Mumbai Pvt. Ltd.
Artworks : Archer Art Gallery, Kairav Engineer
Soft Furnishings : Abstrac Home