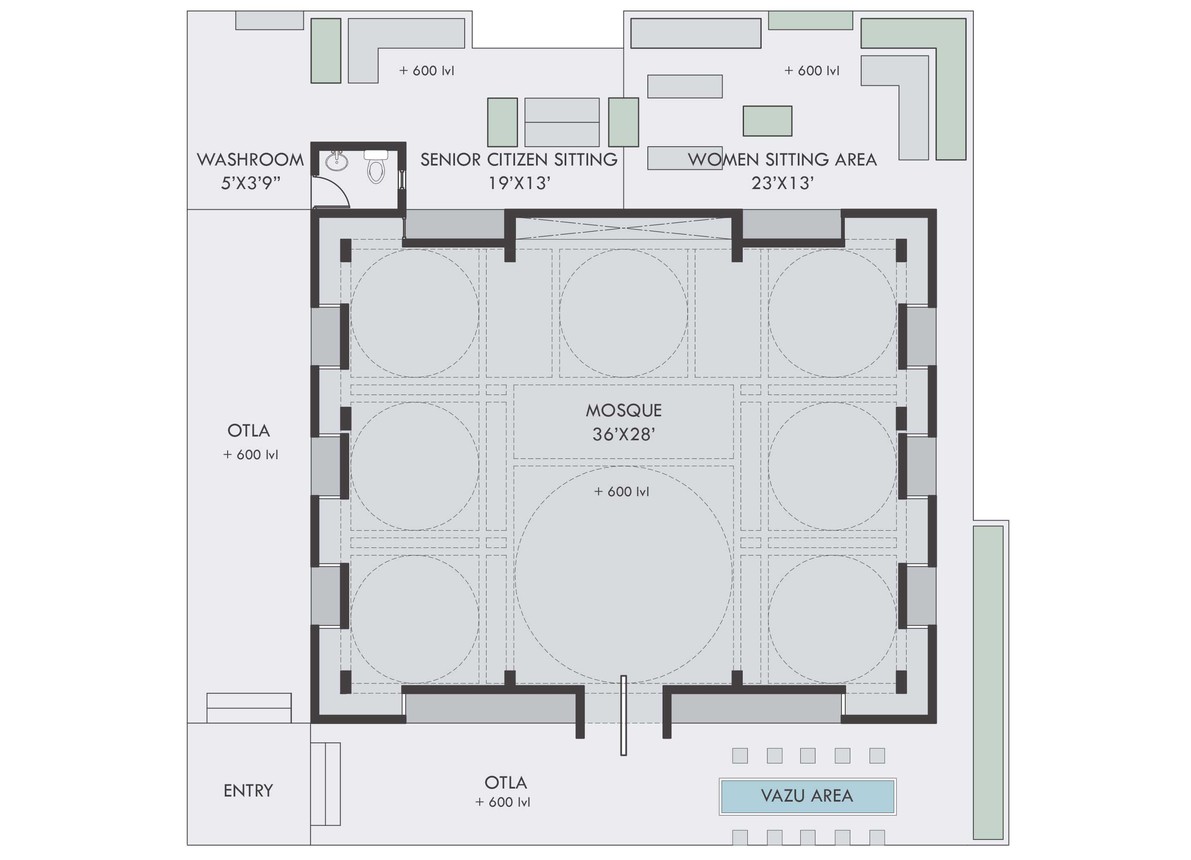 "Both light and shadow are the dance of love" - Rumi

This design proposal involved designing the shared common spaces in an apartment building in Sarkhej, Ahmedabad. The area is predominantly muslim dominated and the apartment was also specifically designed keeping that in mind. The apartment block had been designed by the preceeding architect with a very different set of design ideas which emulated obsolete muslim architectural elements like carvings, jaalis, brackets, etc. The brief of the client said that he wanted it to have a very different character than the rest of the built mass. We interpreted this according to our design sensibilities to come up with something that was sensitive to context and material and at the same time, addressed the issues and religious needs of the targeted users.

The programme consists of a park with a walking track, two mosques (Sunni and Shia), a club house with a common hall, gym and indoor games area, play area for kids, sports area, barbeque area and seating spaces for elderly and women.
The mosque has several flat brick domes with an oculus on the roof and staggered brick jaali walls. The light filtered through the jaalis, the varying volumes because of the domes, the shafts of light falling directly from the oculi and the contrasting geometrical patterns on the floor create a heightened spatial experience inside.

Community seating spaces and play areas are designed around the extended plinth of the mosque to make it a social space and not only a religious space. This would encourage even the children to be around that space, as imagined by the adult occupants of the society. The club house and gym building is also designed to create a similar material and spatial experience and the landscape of the overall space is carefully thought out, considering the importance of greenery in Islamic arcitecture.

In the overall proposal, Light, sound and textures create a sense of place. Old muslim architectural elements are reinterpreted in more subtle contemporary ways, still keeping the core essence of the feeling and experience that they stimulate in people.