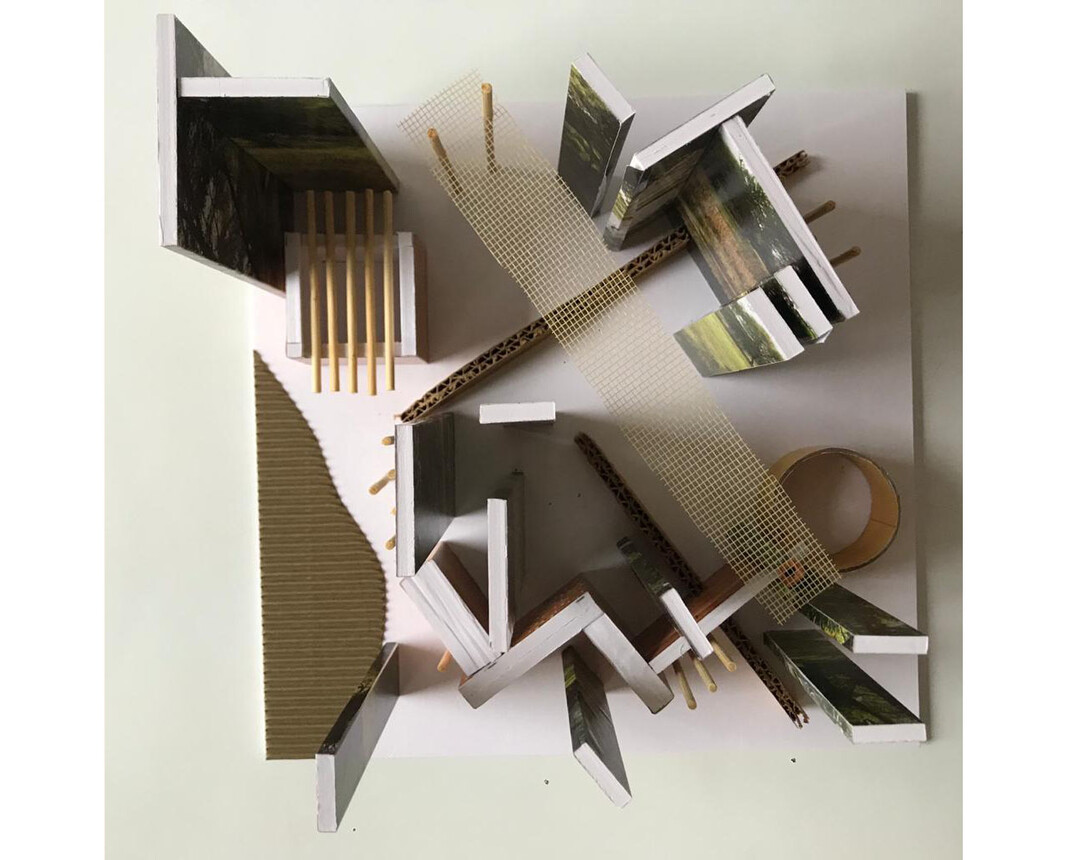 As one enters the site, numerous unmanicured trees create a narrow canopy that meanders through rough patches of landscape. The pathway, made of rough cut stone, leads one to various smaller spaces that create an element of surprise. Encapsulated by the landscape, the house feels like a found object dispersed within the vast expanse of raw greenery.

The entry is nestled amongst the greens, almost lost in the landscape and does not seem too prominent. This narrow hidden entryway leads to a large courtyard on the other side. On both the sides, there are thin slits on the roof which bring in sharp sunlight, that enlivens the space.

Large trees and dense bushes populate the courtyard and large expansive windows on either side of the courtyard blur the boundaries between what's inside and what's outside. The flush of light in the courtyard, indirectly lights up the spaces around it and beyond this lie scattered masses of open, semi-open and closed spaces. The view of these spaces is cut by tall trees that flow into the space in the forefront and the background, exaggerating the desire to discover more.
The kitchen has a long window that frames the views of the outside landscape. The living room fully opens up to a courtyard on one side and the garden on the other. The level above has a balcony, from where one can see the living space below, as well as the landscape behind it. A staircase with a skylight on top connects both these levels.

Other spaces in the house are also interspersed with small linear courtyards, which bring in natural sunlight. All these masses are covered by a large single roof. Beside the house, there is a small stepped amphitheatre below a tree perfect for evening conversations, camp fires, movie nights and morning tea.