An exploration of architectural elements in interior spaces

The project is a continuation of an iterative process exploring how the role of pragmatic architectural principles for directionality, axis, orientation and spatial organisation could guide the design requirements in an 'Interior Design' project. The requirements provided by the client are realistically and literally transformed into the most basic architectural elements - walls & slabs.

The space is designed for a finance consultant and his father who uses the space part time. The site is situated in a large office complex. Unlike its immediate neighbours, the design is an attempt to reconfigure spatial organisation and transitions in commercial workspaces. In most tiny offices in large office comlexes, due to lack of space, transitions between the public and the private tend to become direct. Here the architect attempts to create a seamless transition though the spaces by introducing the elemental in-between spaces such as a foyer/verandah and a green semi-open balcony within the limited space.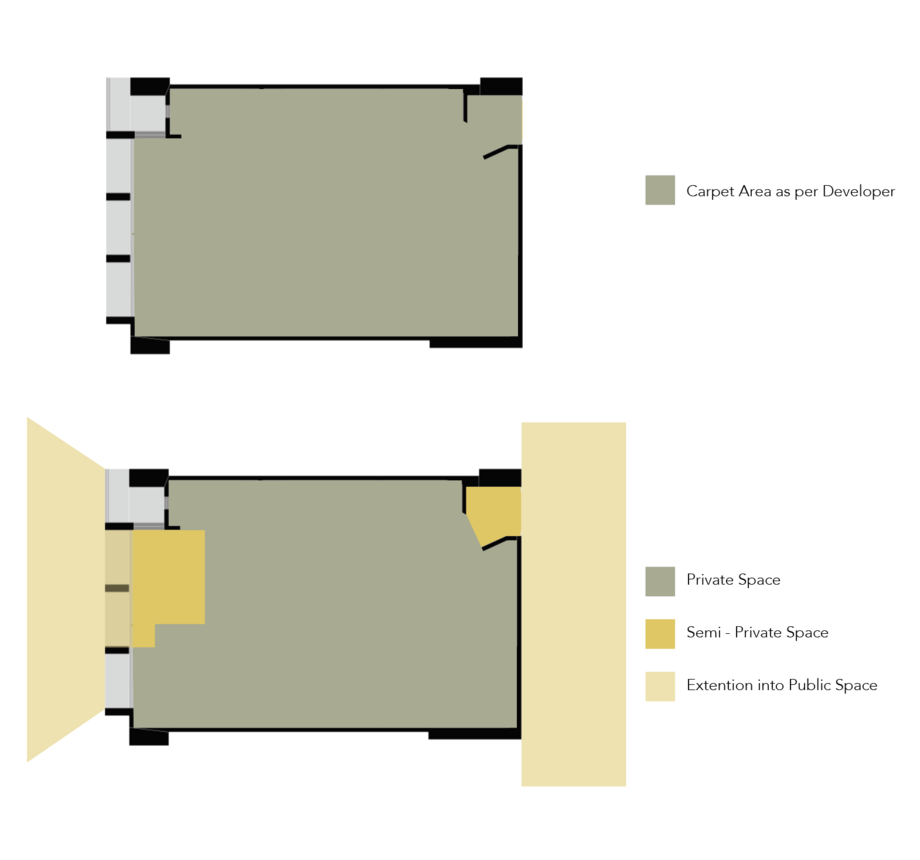 The basic architectural elements - walls & slabs are used to enhance this transition while simultaneously responding to the functional and utilitarian requirements of storage and division of space. Materiality and textures are used to enhance the seamlessness of space. The Polished Kota Stone slabs unify the ground and the bright Yellow Jaisalmer Stone defines spatial movement, while light Grey Lime Plaster encompasses the space like a cocoon with a gentle wash through the walls.

SITARA is one of the many interior projects where the architect attempts to find the role of the basic architectural elements and principles to create a more straightforward yet meaningful space.